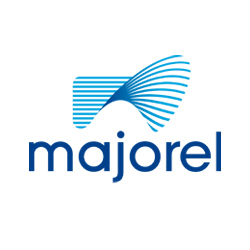 Customer Service Representative - WORK FROM HOME
Asheville, NC
Work from the comfort of your home!!
EXCELLENT BENEFITS! Apply today for immediate consideration.
Position Summary:
Perform accurate and efficient front-line contact center functions for bank customers. This includes opening new accounts and responding to customer inquiries regarding account status. This position works within a team structure to provide quality customer care and efficient call/online handling. Work may be performed via phone or chat. 
Overall Responsibilities:
Answer general questions, provide education and offer service to customers in a professional and courteous manner with 100% first call resolution and customer retention focus.
Handle, research, and resolve phone and or chat inquiries/requests from customers
Use Microsoft Programs and client-specific computer systems and databases to review accounts and update data with accurate information.
Track and document customer contacts into customer relationship management applications and systems, including typing clear and concise notes for each action taken.
Obtain and verify information by phone or online, using professional and courteous phone techniques.
Complete all follow-up work related to customer inquiries
Set up new accounts for customers, including helping to explain the differences in products, and identifying customer needs.
When circumstances dictate, communicate with appropriate offices for follow-up.
Maintain strict confidentiality with customer account information.
Keep abreast of client developments affecting customer service, new product offerings, and processes of company and customer service center by reading daily updates and attending briefings/training.
Conduct self-evaluations using quality coaching tools to assess personal skill development and review results with Supervisors
Participate in team meetings and contribute ideas to department for the improvement of the team or improvement of the work process
Maintain acceptable attendance and punctuality.  Follow policy and procedures for communicating any changes and preferences in schedule to Supervisor
Support additional duties as necessary in high volume or promotional periods
Adhere to company and client productivity and quality performance expectations and policies and procedures
Relay customer insights for continuous improvement
Job Requirements:
Customer Orientation and Focus
Ability to multitask (talk, type, navigate)
Minimum typing speed 20 WPM
Internet navigation and website user knowledge
Experience with contact center technologies
Experience working in the Financial/Banking industry an asset.
Ability to work in a fast-paced environment.
Excellent verbal and written communication skills.
Computer proficiency and knowledge of how and when to use reference material and online information.
Phone Etiquette skill.
Flexibility in regard to work schedules
Ability to maintain strict confidentiality with customer account information.
High school diploma or equivalent, required
Demonstrated problem-solving and decision-making skills.
Physical Demands & Work Environment: 
While performing the duties of this job the employee requires mobility, the ability to distinguish letters, numbers, and symbols as well as hand/eye coordination. The employee regularly sits for long periods of time. The employee is occasionally required to stand, walk, and reach with hands and arms. The employee regularly uses office equipment such as multi-line telephone systems, fax machine, copy machine, calculator. Employee will regularly use a computer for extended periods of time. The employee must occasionally lift and/or move up to 10 pounds.
The physical demands described here are representative of those that must be met by an employee to successfully perform the essential functions of this job. Reasonable accommodations may be made to enable individuals with disabilities to perform the essential functions.
All of the above job duties may be changed/modified/deleted at any time by the Company; any other job duties may be assigned as needed.
Standard General Security Roles and Responsibilities            
Understand and adhere to policies, guidelines, and procedures pertaining to ethics and compliance, and to the protection of Information Assets, integrity of customer transactions, proper and ethical utilization of access privileges, and resources provided to perform the role. Fully comply with all provisions of the Company Code of Conduct, Acceptable Use Policy, and Confidentiality Agreement.
Protect company assets, systems, proprietary and confidential information in accordance with arvato Confidentiality policy and Corporate Information Security Policies and Procedures.
Proactively report actual or suspected ethics and compliance violations, vulnerabilities, security incidents, and breaches in the confidentiality, integrity, or availability of Information assets as per the Company's Incident Reporting Process.
Process personal data, client data, and employer business-specific data in accordance with customer contracts, company guidelines, and federal and state requirements.
Majorel supports clients all over the world to successfully shape their customer relationships. More than 48,000 employees in 28 countries design and implement customized solutions for this purpose. We create amazing customer experiences that people value and we are proud of. By combining talent, data, and technology, we deliver real impact for our partners. Today's rapidly changing world is sometimes challenging for service delivery; But with our spirit of true entrepreneurship, adaptability, and our drive to go further, we view it as an opportunity to innovate by getting the best from people and technology. We constantly strive for the best. We know that doing so is pursuing a moving target. It takes full commitment to go the extra mile. Mutual respect and trust is the hallmark of every successful business, and it's the same at Majorel. We know that challenges are met and ambitions achieved through teamwork: not only amongst our colleagues but in partnership with our clients too.
APPLY WITH US TODAY FOR IMMEDIATE CONSIDERATION! Email us your resume or apply with us online!
EOE
58510411