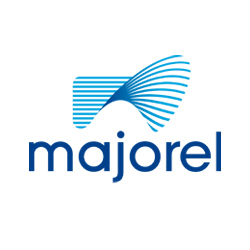 Customer Service / Technical Support
Greenville, SC
At Majorel, customer service is more than just a job, it's a commitment towards excellence. Whether you are an experienced professional or just starting your career, we will offer you the right support to help you achieve your professional goals.

The customer service representative (CSR) handles customer questions and resolves customer issues. The position is dealing with customer requests and complaints by following program specific guidelines. The communication with the customer can take place through different contact channels (phone, email, chat etc.). The diagnosis and provision of a path of resolving inquiries related to all aspects of the appropriate program are main responsibilities of this position.

Excellent Benefits and Pay!

• High School Diploma or equivalent required.
• Experience in customer service face-to-face or through other channels beneficial
• Excellent skills in handling customer issues with empathy and communicate in a friendly tone
• Ability to drive for solutions according to customer needs
• Talent to listen to and understand the customer and to act accordingly
• Very good verbal communicational skills
• Ability to write and speak adequately in English
• Ability to understand spoken and written English
• Extended computer user skills including strong keyboarding skills
• Listen and respond to customers' needs, concerns, requests and complaints
• Provide information about products and services
• Record details of customer contacts and actions taken by accurately log all interactions via program specific contact management systems
• Handling the customer technical inquiries and driving the call to resolution by troubleshooting the problems. This includes hardware, software, networking and interactions with the host computer OS and applications
• Research answers or solutions as needed
• Creating and maintaining a positive and professional relationship to the customer
• Refer customers to supervisors, managers, or others in case of escalation

Apply with us today for immediate consideration!

Majorel supports clients all over the world to successfully shape their customer relationships. More than 48,000 employees in 28 countries design and implement customized solutions for this purpose. We create amazing customer experiences that people value and we are proud of. By combining talent, data, and technology, we deliver real impact for our partners. Today's rapidly changing world is sometimes challenging for service delivery; But with our spirit of true entrepreneurship, adaptability and our drive to go further, we view it as an opportunity to innovate by getting the best from people and technology. We constantly strive for the best. We know that doing so is pursuing a moving target. It takes full commitment to go the extra mile. Mutual respect and trust is the hallmark of every successful business, and it's the same at Majorel. We know that challenges are met and ambitions achieved through teamwork: not only amongst our colleagues, but in partnership with our clients too.

Majorel is an Equal Opportunity Employer and believes that all persons are entitled to equal employment opportunity, and the Company does not discriminate against its qualified employees or applicants because of race, color, creed, religion, sex, gender, gender identity, sexual orientation, marital status, political affiliation, union membership, national origin, ancestry, citizenship status, veteran status, age, physical or mental disability, genetic information or any other status protected by applicable federal, state or local law. Equal employment opportunity will be extended to all persons in all aspects of the employer-employee relationship, including recruitment, hiring, upgrading, training, promotion, transfer, discipline, layoff, recall and termination.

Additionally, we respect the sincerely held religious beliefs and practices of all employees and will endeavor to make a reasonable accommodation if those sincerely held religious beliefs or practices conflict with an employee's job unless the accommodation would impose an undue hardship on the operation of our business. Any employee who would like to request an accommodation should contact the Human Resources Department.

18706