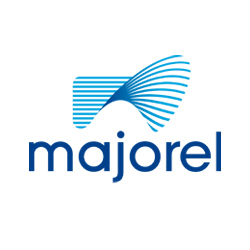 Customer Service Representative
Sorry, this job has expired.
Chandler, AZ
ONLY LOCAL CANDIDATES NEED TO APPLY!
NOW HIRING! Customer Service Representatives (Advertising)
TEMPORARY WORK FROM HOME AVAILABLE!
Full Time, 16.00/hr, plus monthly bonus potential of up to 1.00 more per hour, benefits, shift differential, 401k match, tuition reimbursement + more
CLASS STARTS June 7th final Interviews May 30th.
Position Summary:
Responsible for providing industry-leading customer service while meeting the quality and schedule expectations of the company's customers. Provides advice and supports to business owners regarding advertising on the internet. 
Overall Responsibilities:
·         Researching information; assembling and forwarding information; verifying customer's understanding of information and answer. Communicates technical matters in laymen's terms
·         Records customer inquiries by documenting inquiry and response in customers' accounts; captures and documents customer complaints
·         Create and provide day to day maintenance of campaign in AdWords
·         Research keywords as well as develop and optimize text and displays ads in conjunction with the marketing team to increase conversions and reduce costs
·         Conduct daily bid and budget optimization of campaigns
·         Analyze campaign data, interpret and synthesize results, and recommend action to optimize campaigns and keywords.
·         Prepare reports to communicate campaign performance to advertisers
·         Recommend changes to website architecture, content, linking and other factors to improve SEO positions for target keywords
·         Continually update knowledge of latest industry best practices and strategies and deploy these when appropriate
·         Implement SEO strategies to optimize organic search rankings
·         Perform keyword search, make SEO recommendations for website content and develop link building strategies
·         Contribute to advertiser's campaign performance report, using data to tell stories and provide actionable insights
·         Nurturing high-end clientele and be contact person for status of application and orders, billing and/or payment issues, customer profiles, program and campaign information
·         Assists customers in required processes including but not limited to in depth information on program benefits, terms and conditions, application options, as well as technical support on tools, and resolving any open issues with the customer
·         Processes application materials and other assigned tasks and makes compliance decisions in accordance with program requirements and Microsoft guidelines
·         Processes and investigates returns and/or manages customer cases to resolution
·         Contacts customers for possible follow up, resolution temp check, optimization and proactive outreach purposes
Job Requirements:
·         Minimum high school diploma or equivalent, required
·         Two years post high school education may be required.
·         1 to 3 years prior contact center or customer service experience preferred
·         Ability to handle more complex product lines and customer inquiries
·         Demonstrated problem solving and decision making skills
·         Effective time management and organizational skills
·         Experience in Windows and Internet-based environment required
·         Previous SEO/SEM experience will be considered a plus
·         Knowledge in AdWords, Google Analytics or Bing Certified is a plus
·         Understand basic marketing strategy of an online advertising program
·         Excellent Customer service focus
·         Ability to deal with a variety of business owners and resolve inquiries in a friendly and polite manner
·         Results driven
·         Strong persuasive selling skill Ability to make independent decisions
·         Excellent organizational skills and follow through discipline
·         Excellent written and oral communication skills in English or the language being supported
·         Excellent listening and comprehension skills
·         Ability to work with complex procedures and program guidelines
·         Basic familiarity with PCs, including MS Windows Operating System and the Internet
·         Basic knowledge of Microsoft Word, Access, Excel, e-mail
·         Independent worker, a self-starter, detail oriented and analytical
·         Excellent typing skills
·         Problem solving skills
·         Requires the use of office equipment such as multi-line telephone systems, fax machine, copy machine
·         Requires the ability to work long hours and endure stressful conditions
·         Required to effectively communicate and work with professionals in other departments and customers, which may lead to independent decision making
·         Capacity for Complexity – Due to the depth of business rules surrounding programs, CSRs must have the ability to grasp and retain complex program rules
·         Problem Solving/Critical Thinking – As many issues will require detailed research in different tools, CSRs must be able to solve difficult customer issues using multiple information sources and be able to relate different data points together in context of the problem
·         Communication skills – Given the depth and breadth of the program, CSRs must be able to articulate complex concepts in a way that customers can understand them. Also, given the maturity of customers calling the contact center (senior executive management), CSRs must be able to converse with these individuals in a professional and business-like manner
·         Task Management/Self-Management – Rather than closing each issue on the first call, many customer support scenarios will require that the CSR record some information from the customer, perform some research off-line and get back to the customer. This requires that the CSR be able to set and execute against expectations they set with their customer
Majorel is an Equal Opportunity Employer and believes that all persons are entitled to equal employment opportunity, and the Company does not discriminate against its qualified employees or applicants because of race, color, creed, religion, sex, gender, gender identity, sexual orientation, marital status, political affiliation, union membership, national origin, ancestry, citizenship status, veteran status, age, physical or mental disability, genetic information or any other status protected by applicable federal, state or local law.  Equal employment opportunity will be extended to all persons in all aspects of the employer-employee relationship, including recruitment, hiring, upgrading, training, promotion, transfer, discipline, layoff, recall and termination.
Additionally, we respect the sincerely held religious beliefs and practices of all employees and will endeavor to make a reasonable accommodation if those sincerely held religious beliefs or practices conflict with an employee's job unless the accommodation would impose an undue hardship on the operation of our business.  Any employee who would like to request an accommodation should contact the Human Resources Department.
Apply with us today. We look forward to hearing from you!
ONLY LOCAL CANDIDATES WILL BE CONSIDERED FOR THIS POSITION
54491401