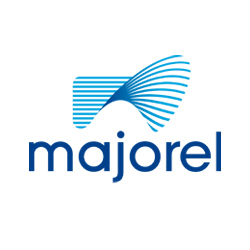 Customer Service Representative
Sorry, this job has expired.
Weaverville, NC
Perform accurate and efficient front line contact center functions for bank customers. This includes opening new accounts, and responding to customer inquiries regarding account status. This position works within a team structure to provide quality customer care and efficient call/online handling. Work may be performed via phone or chat.
• High school diploma or equivalent, required
• Experience with contact center technologies
• Experience working in a Financial/Banking industry an asset.
• Customer Orientation and Focus
• Ability to multitask (talk, type, navigate)
• Minimum typing speed 20 WPM
• Internet navigation and website user knowledge
• Ability to work in a fast paced environment.
• Excellent verbal and written communication skills.
• Computer proficiency and knowledge of how and when to use reference material and on-line information.
• Phone Etiquette skill.
• Flexibility in regard to work schedules
• Ability to maintain strict confidentiality with customer account information.
• Demonstrated problem solving and decision making skills.
• Answer general questions, provide education, and offer service to customers in a professional and courteous manner with 100% first call resolution and customer retention focus.
• Handle, research, and resolve phone and or chat inquiries/requests from customers
• Use Microsoft Programs and client specific computer systems and databases to review accounts and update data with accurate information.
• Track and document customer contacts into customer relationship management applications and systems, to including typing clear and concise notes for each action taken.
• Obtain and verify information by phone or online, using professional and courteous phone techniques.
• Complete all follow-up work related to customer inquiries
• Set up new accounts for customers, including helping to explain the differences in products, and identifying customer needs.
• When circumstances dictate, communicate with appropriate offices for follow up.
• Maintain strict confidentiality with customer account information.
• Keep abreast of client developments affecting customer service, new product offerings and processes of company and customer service center by reading daily updates and attending briefings/training.
• Conduct self-evaluations using quality coaching tools to assess personal skill development and review results with Supervisors
• Participate in team meetings and contribute ideas to department for the improvement of the team or improvement of the work process
• Maintain acceptable attendance and punctuality. Follow policy and procedures for communicating any changes and preferences in schedule to Supervisor
• Support additional duties as necessary in high volume or promotional periods
• Adhere to company and client productivity and quality performance expectations and policies and procedures
• Relay customer insights for continuous improvement

Apply with us today! We look forward to hearing from you!

Majorel is an Equal Opportunity Employer and believes that all persons are entitled to equal employment opportunity, and the Company does not discriminate against its qualified employees or applicants because of race, color, creed, religion, sex, gender, gender identity, sexual orientation, marital status, political affiliation, union membership, national origin, ancestry, citizenship status, veteran status, age, physical or mental disability, genetic information or any other status protected by applicable federal, state or local law. Equal employment opportunity will be extended to all persons in all aspects of the employer-employee relationship, including recruitment, hiring, upgrading, training, promotion, transfer, discipline, layoff, recall and termination.

Additionally, we respect the sincerely held religious beliefs and practices of all employees and will endeavor to make a reasonable accommodation if those sincerely held religious beliefs or practices conflict with an employee's job unless the accommodation would impose an undue hardship on the operation of our business. Any employee who would like to request an accommodation should contact the Human Resources Department.
18223