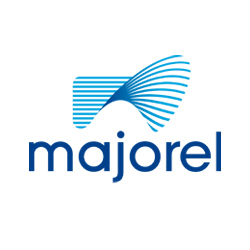 Customer Service Banking Representative
Sorry, this job has expired.
Chandler, AZ
Are you tired of your current job? Want a new career? We have an opportunity for you!

We are hiring Online Banking Customer Service Reps in Chandler. We are now seeking great new friendly people to join us for our upcoming training classes.

As the Customer Service Representative you will perform accurate and efficient front line contact center functions for bank customers. This includes opening new Checking, Savings, IRA, and CD accounts, and responding to customer inquiries regarding account status. This position works within a team structure to provide quality customer care and efficient call/online handling.

Why work for us?
• We will train you-paid training for 7 weeks.
• We will reward you-performance bonuses and rewards program.
• We believe in you-tuition reimbursement, college credits for completing new hire training and real promotional opportunities.

• Minimum high school diploma or equivalent, required.
• Prior contact center or customer service experience preferred
• Demonstrated problem solving and decision making skills.
• Effective time management and organizational skills.
• Experience in Windows and Internet-based environment required.
• Previous banking experience will be considered a plus.
• Answer general questions, provide education, and offer service to customers in a professional and courteous manner with 100% first call resolution and customer retention focus.
• Handle, research, and resolve phone inquiries/requests from customers
• Use Microsoft Programs and client specific computer systems and databases to review accounts and update data with accurate information.
• Track and document customer contacts into customer relationship management applications and systems, to including typing clear and concise notes for each action taken.
• Obtain and verify information by phone or online, using professional and courteous phone techniques.
• Complete all follow-up work related to customer inquiries
• Set up new accounts for customers, including helping to explain the differences in products, and identifying customer needs.
• When circumstances dictate, communicate with appropriate offices for follow up.
• Maintain strict confidentiality with customer account information.
• Keep abreast of client developments affecting customer service, new product offerings and processes of company and customer service center by reading daily updates and attending briefings/training.
• Conduct self-evaluations using quality coaching tools to assess personal skill development and review results with Supervisors
• Participate in team meetings and contribute ideas to department for the improvement of the team or improvement of the work process
• Maintain acceptable attendance and punctuality. Follow policy and procedures for communicating any changes and preferences in schedule to Supervisor
• Support additional duties as necessary in high volume or promotional periods
• Adhere to company and client productivity and quality performance expectations and policies and procedures
• Relay customer insights for continuous improvement
• Customer Orientation and Focus
• Ability to multitask (talk, type, navigate)
• Minimum typing speed 20 WPM
• Problem solving and resolution skills
• Strong internet navigation and website user knowledge
• Organizational and team work skills
• Conflict resolution skills
• Experience with contact center technologies
• Experience working in a Financial/Banking industry an asset.
• Sales, cross-selling, and up selling experience desirable.
• Ability to work in a fast paced environment.
• Excellent verbal and written communication skills.
• Computer proficiency and knowledge of how and when to use reference material and on-line information.
• Phone Etiquette skill.
• Flexibility in regard to work schedules
• Ability to maintain strict confidentiality with customer account information.
• Strong customer services skill.

About us:
New company name. Same great opportunities. Arvato is now MAJOREL. At MAJOREL, we measure our success through the successes of our customers. Our DNA is built upon Customer Obsession, Ownership and Continuous Improvement (Hustle). We achieve our goals by means of experience, state-of-the-art technologies, creativity, passion and a commitment to quality, innovation and having fun! Come and join our team today!

Apply with us today!

We are an Affirmative Action/Equal Opportunity Employer. aa/eoe/m/f/d/v

12013