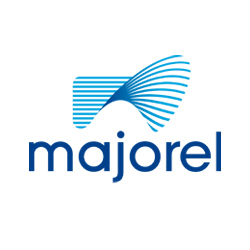 Majorel USA, Inc
Customer Service Support - Tech Savvy
Greenville, SC
Why join us?
At Majorel we don't just offer a job, we offer a career. When you join our team you are joining a globally diverse family! We offer amazing career opportunities and benefits to all of our employees. At Majorel we are one team no matter where we are.
Come find out for yourself!
Pay: $14.25/hr
GREAT BENEFITS:
Employee Discounts
Fun Work Environment
Employee Appreciation Programs
Paid Time Off
Global Opportunities
Wellness Programs
We design, build and deliver end-to-end CX for many of the world's most respected digital-born and vertical leading brands. Our comprehensive east-to-west global footprint in 31 countries across five continents, with 60,000+ people and 60 languages, means we can deliver flexible solutions that harness our unique expertise in cultural nuance – essential for true excellence in CX. We have deep domain expertise in tech-augmented front-to-back-office CX. Plus Digital Consumer Engagement, CX Consulting, and an innovative suite of Proprietary Digital Solutions for industry verticals. We are a Global Leader in Content Services, Trust & Safety. The real 'Majorel difference' lies in our culture of entrepreneurship. We are relentless, resourceful, resilient and agile – all pulling together as One Team. It's the only way to deliver the total reliability and digital transformation necessary in our constantly changing world.
Position Summary:
The customer service/technical support representative handles customer questions and resolves customer's technical issues. The position is dealing with customer requests and complaints by following program specific guidelines. The communication with the customer takes place over the phone. The diagnosis and provision of a path to resolve inquiries and technical issues related to all aspects of our client's product line are the main responsibilities of this position.
Overall Responsibilities:
Handling the customer technical inquiries and driving the call to resolution by troubleshooting the problems. This includes hardware, software, networking and interactions with the host computer OS and applications
Listen and respond to customers' needs, concerns, requests and complaints
Provide information about products and services
Record details of customer contacts and actions taken by accurately log all interactions via program specific contact management systems
Research answers or solutions as needed
Creating and maintaining a positive and professional relationship to the customer
Refer customers to supervisors, managers, or others in case of escalation
Job Requirements:
High School Diploma or equivalent required.
Extended computer user skills including strong keyboarding skills
Basic IT knowledge (questions around iOS handling, Internet handling, commonly used IT products, etc.)
Familiarity with iOS and/or macOS, or comparable technology, is preferred
Experience in customer facing environments (phone, chat, in person, etc.) interaction in some capacity (can include volunteer work, or project work while in school)
Demonstrates passion for customer service, ownership of the customer experience and determination to deliver a comprehensive resolution
Obsesses over the customer experience and constantly strives to exceed their expectations
Able to communicate clearly and effectively, both written and verbal (in required language)
Able to effectively tailor communication and style to differing audiences and read verbal and non-verbal cues
Approaches problems flexibly and is able to adapt and modify approach without com- promising outcome
Thrives in a team environment: able to seek and provide expertise, challenge productively and help others succeed
Energy and excitement to master current role, eager for challenges to grow within it and drive to develop skills in the organization
Stays curious and inquisitive in the pursuit of professional excellence
Effective time management strategy including ability to multi-task, prioritize, organize and balance workload
Professional and/or personal technical troubleshooting experience
iOS, Smartphone, Tablet, PC or Mac experience
Deep curiosity for understanding technology, passion for learning more and sharing knowledge with others
Uses analytical skills to isolate and resolve complex technical issues through appropriate troubleshooting methodology
Confident navigating through multiple systems and tools to research, comprehend and deliver solutions to customer in real time
Able to self manage and work independently in a fast-paced and highly-demanding envi- ronment
Embraces repetition of core job duties, yet eager to take on more responsibility when needed
Strong sense of professionalism exhibited by remaining positive, calm and composed under pressure
Self-awareness to identify, address and manage navigating through challenges associat- ed with the role
Remains focused and poised despite criticism and setbacks
Eager to receive feedback, embraces coaching and demonstrates changes as a result
Strong sense of professionalism exhibited by remaining positive, calm and composed under pressure
Physical Demands & Work Environment: 
While performing the duties of this job the employee requires mobility, the ability to distinguish letters, numbers and symbols as well as hand/eye coordination. The employee regularly sits for long periods of time. The employee is occasionally required to stand, walk, and reach with hands and arms. The employee regularly uses office equipment such as multi-line telephone systems, fax machine, copy machine, calculator. Employee will regularly use a computer for extended periods of time. The employee must occasionally lift and/or move up to 10 pounds.
The physical demands described here are representative of those that must be met by an employee to successfully perform the essential functions of this job. Reasonable accommodations may be made to enable individuals with disabilities to perform the essential functions.
All of the above job duties may be changed/modified/deleted at any time by the Company; any other job duties may be assigned as needed.
Standard General Security Roles and Responsibilities            
Understand and adhere to policies, guidelines and procedures pertaining to ethics and compliance, and to the protection of Information Assets, integrity of customer transactions, proper and ethical utilization of access privileges and resources provided to perform the role. Fully comply with all provisions of the Company Code of Conduct, Acceptable Use Policy and Confidentiality Agreement.
Majorel is an Equal Opportunity Employer and believes that all persons are entitled to equal employment opportunity, and the Company does not discriminate against its qualified employees or applicants because of race, color, creed, religion, sex, gender, gender identity, sexual orientation, marital status, political affiliation, union membership, national origin, ancestry, citizenship status, veteran status, age, physical or mental disability, genetic information or any other status protected by applicable federal, state or local law.  Equal employment opportunity will be extended to all persons in all aspects of the employer-employee relationship, including recruitment, hiring, upgrading, training, promotion, transfer, discipline, layoff, recall and termination.
Additionally, we respect the sincerely held religious beliefs and practices of all employees and will endeavor to make a reasonable accommodation if those sincerely held religious beliefs or practices conflict with an employee's job unless the accommodation would impose an undue hardship on the operation of our business.  Any employee who would like to request an accommodation should contact the Human Resources Department.
Apply with us today for immediate consideration! We look forward to hearing from you!
APPLY ONLINE - ONLY THOSE WHO APPLY ONLINE WILL BE CONSIDERED FOR THIS POSITION!
rntul1hsdzoi
134698352