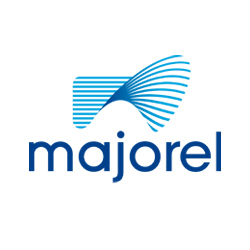 Majorel USA, Inc
Customer Service Support - Advertising
Chandler, AZ
ONLY LOCAL CANDIDATES NEED TO APPLY!
***Monday - Friday NO WEEKENDS***
$18/hr + Bonus

We design, build and deliver end-to-end CX for many of the world's most respected digital-born and vertical leading brands. Our comprehensive east-to-west global footprint in 31 countries across five continents, with 60,000+ people and 60 languages, means we can deliver flexible solutions that harness our unique expertise in cultural nuance – essential for true excellence in CX. We have deep domain expertise in tech-augmented front-to-back-office CX. Plus Digital Consumer Engagement, CX Consulting, and an innovative suite of Proprietary Digital Solutions for industry verticals. We are a Global Leader in Content Services, Trust & Safety. The real 'Majorel difference' lies in our culture of entrepreneurship. We are relentless, resourceful, resilient and agile – all pulling together as One Team. It's the only way to deliver the total reliability and digital transformation necessary in our constantly changing world.
NOW HIRING CUSTOMER SERVICE SUPPORT (ADVERTISING)
STARTING PAY: 18.00/HR, PLUS BENEFITS, TUITION REIMBURSEMENT, 401K MATCH & MORE. 
GREAT SCHEDULE: MONDAY-FRIDAY (WEEKENDS OFF)
(In Office position - covid precautions taken)
Next Class Starts: October 8th, final Interviews completed by September 28th
Position Summary:
The Customer Service Representative, Digital Marketing, works in the online advertising sector partnering with SMB (Small and Medium-sized Business). The focus is on SMB advertisers acting as a trusted consultant providing the right digital media solution and support. The Customer Service Representative delivers solutions across search, display, and social media, optimized for the SMB enterprises. The Customer Service Representative works alongside advertisers helping them reach their goals using the latest advertising products and solutions.
.  
Overall Responsibilities:
Create and manage on line campaigns
Manage trusted relationships with clients and develop a thorough understanding of their business challenges
Work on external (client/advertiser facing) products like Adwords (Search advertising and Display advertising) and analytics (web analytics to measure Pay Per Click Return on Investment) providing support to client employees and Advertisers / clients directly on campaign performance-related issues
Ensure ad products are working and our customers optimize them to deliver desired results
Provide prompt and efficient service to customer and account managers; escalate issues when necessary
Liaise with other departments and teams as required to resolve customer issues and questions
Seek solutions through logical reasoning and data interpretation and identify trends to appropriate channel, including improvement suggestions
Maintain acceptable performance metrics, including quality, productivity, first contact resolution, and attendance
Perform ongoing keyword research including discovery and expansion of keyword opportunities
Research and implement content recommendations for organic SEO success
Provide recommendations for enhancement of keywords and other factors to strengthen the advertiser's website performance
Liaise with Advertisers to stay-up-to date and gain industry best practices and competitor benchmarking
Execute tests, collect and analyses data and results, identify trends and insights in order to achieve maximum ROI in paid search campaigns
Manage personal long term relationships with account managers and develop a thorough understanding of their business challenges.
Research and analyze competitor's keyword and SEO techniques and work with account managers to ensure momentum strategy is highly competitive
Ability to work on multiple tasks and processes whilst ensuring your work meets the requestor's standard.
Ability to manage a high workload, ensuring that all tactics are delivered within SLA, provide timely updates to the requestor
Documents all requests accurately, ensuring the quality of work.
Keeps abreast of program changes and informational updates via internal knowledge base, alternative knowledge bases and trainings.
Job Requirements:
 Minimum high school diploma or equivalent, required
Two years post high school education may be required.
1 to 3 years prior contact center or customer service experience preferred
Ability to handle more complex product lines and customer inquiries
Demonstrated problem solving and decision making skills
Effective time management and organizational skills
Experience in Windows and Internet-based environment required
Previous SEO/SEM experience will be considered a plus
Knowledge in AdWords, Google Analytics or Bing Certified is a plus
Technical troubleshooting experience using an online advertising/analytics or hardware/software product or experience in Search Engine Marketing or Search Engine Optimization
Google certifications (AdWords and/or Analytics)
Front-end web programming experience in HTML or JavaScript, as well as proficiency in writing SQL queries
Understand basic marketing strategy of an online advertising program
Excellent Customer Orientation and focus
Ability to deal with a variety of business owners and resolve inquiries in a friendly and polite manner
Results driven
Strong internet navigation and website user knowledge
Excellent organizational and team orientation skills
Excellent written and oral communication skills in English or the language being supported
Excellent listening and comprehension skills
Ability to work with complex procedures and program guidelines
Computer proficiency and knowledge of how and when to use reference material and on-line information. Basic familiarity with PCs, including MS Windows Operating System and the Internet. Basic knowledge of Microsoft Word, Access, Excel, e-mail
Ability to maintain strict confidentiality with customer account information
Capacity for Complexity – Due to the depth of business rules surrounding programs, Advocates must have the ability to grasp and retain complex program rules
Problem Solving/Critical Thinking – As many issues will require detailed research in different tools, Advocates must be able to solve difficult customer issues using multiple information sources and be able to relate different data points together in context of the problem
Communication skills – Given the depth and breadth of the program, advocates must be able to articulate complex concepts in a way that customers or Account Managers can understand them.
Advocates must be able to converse with Account Managers in a professional and business-like manner
Required to effectively communicate and work with professionals in other departments and customers, which may lead to independent decision making
Capacity for Complexity – Due to the depth of business rules surrounding programs, CSRs must have the ability to grasp and retain complex program rules
Problem Solving/Critical Thinking – As many issues will require detailed research in different tools, CSRs must be able to solve difficult customer issues using multiple information sources and be able to relate different data points together in context of the problem
Communication skills – Given the depth and breadth of the program, CSRs must be able to articulate complex concepts in a way that customers can understand them. Also, given the maturity of customers calling the contact center (senior executive management), CSRs must be able to converse with these individuals in a professional and business-like manner
Task Management/Self-Management – Rather than closing each issue on the first call, many customer support scenarios will require that the CSR record some information from the customer, perform some research off-line and get back to the customer. This requires that the CSR be able to set and execute against expectations they set with their customer


Physical Demands & Work Environment: 
While performing the duties of this job the employee requires mobility, the ability to distinguish letters, numbers and symbols as well as hand/eye coordination. The employee regularly sits for long periods of time. The employee is occasionally required to stand, walk, and reach with hands and arms. The employee regularly uses office equipment such as multi-line telephone systems, fax machine, copy machine, calculator. Employee will regularly use a computer for extended periods of time. The employee must occasionally lift and/or move up to 10 pounds.
The physical demands described here are representative of those that must be met by an employee to successfully perform the essential functions of this job. Reasonable accommodations may be made to enable individuals with disabilities to perform the essential functions.
STARTING PAY: 18.00/HR, PLUS BENEFITS, TUITION REIMBURSEMENT, 401K MATCH & MORE. 
(In Office position - covid precautions taken)
GREAT SCHEDULE: MONDAY-FRIDAY (WEEKENDS OFF)
Next Class Starts: October 8th, final Interviews completed by September 28th 
Majorel is an Equal Opportunity Employer and believes that all persons are entitled to equal employment opportunity, and the Company does not discriminate against its qualified employees or applicants because of race, color, creed, religion, sex, gender, gender identity, sexual orientation, marital status, political affiliation, union membership, national origin, ancestry, citizenship status, veteran status, age, physical or mental disability, genetic information or any other status protected by applicable federal, state or local law.  Equal employment opportunity will be extended to all persons in all aspects of the employer-employee relationship, including recruitment, hiring, upgrading, training, promotion, transfer, discipline, layoff, recall and termination.
Apply with us today. We look forward to hearing from you!
ONLY LOCAL CANDIDATES WILL BE CONSIDERED FOR THIS POSITION
104132910
104132910